A safe, fun, CLEAN place to come and socialize your dog and socialize yourself.
Hi! Im Gus, and Id like to be the first to welcome you to my Indoor Dog Park and Daycare. My owner and I have created a place where you can come and bring your owners and play for as little or as long as you want. We've even got things for them to do too. You can feel safe knowing that all dogs must show proof of up to date vaccines before entering. So get out of the elements and "Come Play Inside!"
Whether you're in the need of a daycare facility or just need somewhere for your dog to run around, bigger dogs, smaller dogs, Gus' has you covered. With some of the longest hours in the industry, we accommodate and adjust to most peoples schedules. We operate as a Dog Daycare by day (6am to 8pm) and the Indoor Dog Park runs weeknights (6pm to 8pm) and Saturdays (10am to 6pm). Daycare is also available within the Indoor Dog Park hours. We invite you to come in, check out the facility, and we guarantee you'll be hooked.
REMEMBER! Please bring proof of your dog's up to date vaccine records on your first visit.
Gus' also offers PRIVATE BOOKINGS. See the "Contact Us" page to inquire.
NEED OVERNIGHT BOARDING?
Just Ask...​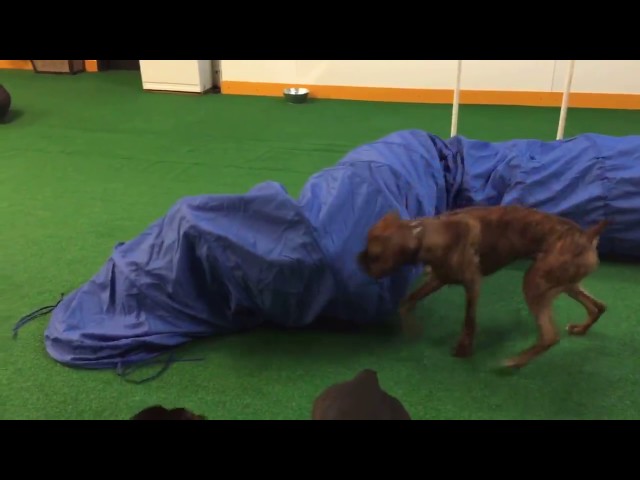 Silly pups playing in the tunnel...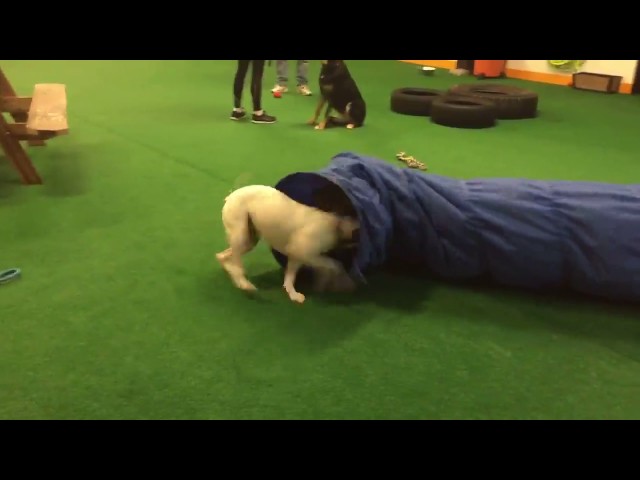 They love chasing each other...
2 - 425 Columbia St E
New Westminster, BC
V3L 3X3
Daycare Hours

Monday to Friday
6:00am - 7:00pm
Weekends - CLOSED
Indoor Dog Park Hours
CLOSED UNTIL FURTHER NOTICE
Family Day Hours:
Monday February 20th - CLOSED
/